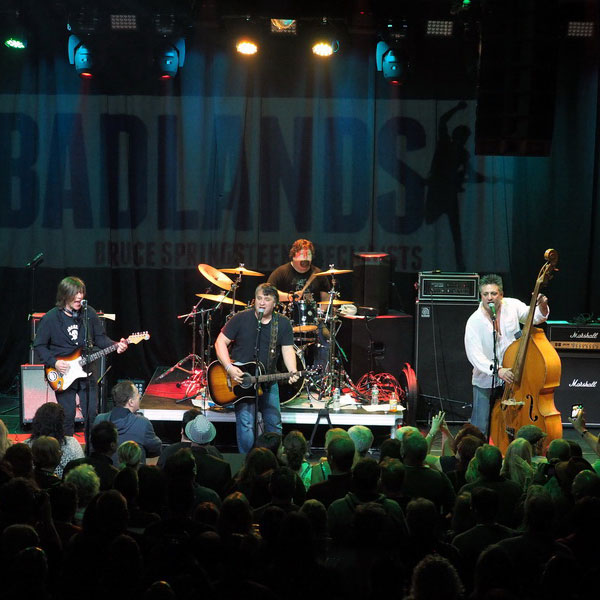 Joe D'Urso &amp Stone Caravan
Joe D'Urso & Stone Caravan, an Americana/Jersey Shore/Rock & Roll band, released their 13th CD on SCR/Schoolhouse Records, titled "Sway" in January 2013. The 12 song CD was recorded in Nyack, Rockland County, New York and features 9 songs written or co-written by D'Urso and three tunes penned by Willie Nile, Steven Van Zandt and the late Terence Martin. "Sway" is an upbeat, rocking record and covers some good territory on the Americana/Jersey Shore/rock and roll painter's pallet.
The CD runs the gamut of straight-up Americana rock and roll, singer-songwriter offerings, Jersey Shore influences and New York State/Catskill Mountain country tinged instrumentation. JD&SC have performed in 25 countries. Longtime Stone Caravan members Sam LaMonica (drums) and Greg Lykins (guitar) were joined in 2015 by Jerry Scaringe (bass) after the sudden passing of Mr. Lou DeMartino. D'Urso serves on the board of directors for Light of Day, WhyHunger, Pinkfest and The Dan Sullivan Foundation.