Performers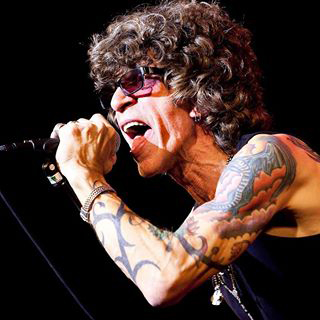 Joe Delia & Thieves
On top of multiple gold record success as a film composer, pianist and producer, Joe Delia adds a new venture -- Joe Delia & Thieves. Joe Delia & Thieves rocks a bag of originals, as well as some classics seldom heard. The high-amp blues, surf and rock and roll songs include very popular tunes from Joe Delia's critically-acclaimed Killer Joe "Scene of the Crime" CD, including "There's Nobody Home", and "Chicken Shack Boogie".
Newer songs have also been enthusiastically received at live shows and two are available on iTunes and CD -- "(FIMB) Rock and Roll 'til the Day I Die" and "Montauk Moon". Other very popular originals, soon to be released are: "Smoke and Mirrors", "Crash Your Party", "Drunks Way Home" and "Good Thing". The latest is the highly suspicious "Getting Over Jane".
Thieves is Joe Delia (bandleader, vocals, songwriter, piano and bass), Klyph Black (guitar, vocals), James Benard (drums), Randy Hudson (bass, vocals), PJ Delia (management, back up vocals). There are also other Thieves who sit in from time to time, including Richard Belzer, Mick Hargreaves, and Walter Noller.
Joe Delia is internationally-known on stage as a consummate showman and blazing keyboardist. He has toured extensively with many headliners, including Pat Benatar, Dave Edmunds, Chuck Berry, Stevie Wonder and David Johansen. Delia was musical director, pianist and arranger for The Buster Poindexter Show with Johansen, which gave Joe Delia's arrangement of "Hot, Hot, Hot" to the world.
The list of Joe Delia's rock and roll credits rolls on and on. It also includes piano on recordings with many popular artists, including Dusty Springfield, Grace Slick and Janis Ian.
Joe Delia is also well-known for his film scores for director Abel Ferrara, including "King of New York", "Bad Lieutenant" and "China Girl". He has composed scores for over 30 feature films, including "Carlito's Way (Rise to Power)", "The Tao of Steve" and "Substitute II". Delia has also scored hundreds of television episodes. Including series for Nova and National Geographic.
Currently, among other things, Joe Delia is a regular composer for the PBS/NOVA series and is touring with Thieves. He often puts on comedy/music shows with Richard Belzer.