Performers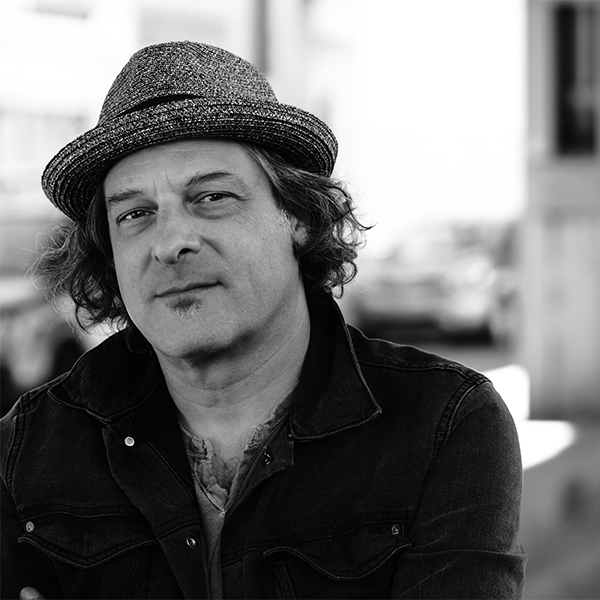 Ben Arnold
Ben Arnold is reintroducing himself. A songwriter, musician, performer and producer, he remains longtime fixture on the Philadelphia musical landscape. He has toured regularly throughout the country as well as Europe for the better part of the last 25 years. Originally signed to Columbia Records in the 90's, Ben has since released countless label supported and independent records over the decades.
Always down for the challenge of re-invention and experimentation, you will see him constantly visiting far-flung points on the musical map. He has, for years been involved in collaborative projects such as 4 Way Street (Sanctuary/BMG), US Rails (Blue Rose/Europe), the Los Angeles-based indie rock band Pistol For Ringo as well as David Uosikinnen's In The Pocket: Essential Songs Of Philadelphia featuring Ben along with members of Philadelphia giants The Hooters, Tommy Conwell and The Soul Survivors. His constant output of new material is a testament to the continual growth of his creative muscles as well as a product of the many worlds in which Ben Arnold operates. His most recent release "Lost Keys" was inspired by the music he was surrounded by years ago, he confidently compiles the sounds of Philly Soul, Motown, Stax and a little street corner doo-wop into an energetic and live sounding song cycle love lost, used, abused and rekindled.
After years of his attention focused on guitar based folk-rock, it took the addition of a little spinet piano introduced into his world, to change his direction, find new inspiration and re-boot his longtime love for the instrument. Shortly after tuning up the new baby, a 70's era, Brill building inspired song popped out. "Don't Wanna Lose Ya" was the first of many to come over a few short summer months. He played it first for Dan Reed at WXPN radio in Philadelphia, who encouraged him to write more in the same vein.
With the memory of a band tour out to the midwest which took them to Hitsville, USA, the thought of writing a love letter of sorts, to the city which built Motown, also seemed a natural subject and perfect groove that lead to "Detroit People". "Stupid Love," inspired by the girl groups of the era but reframed in a more muscular tone, seemed a perfect single for "Lost Keys," distilling the whole story of the record in an epic run-on sentence complete with the requisite horn and string arrangements which Ben wrote as well. "Cannonball," a nod to Ray Charles, the warning of "Forbidden Drive," and the Hall and Oates-style "When Love Fades Away," are all steeped in history yet come alive in contemporary authenticity. "Lost Keys" is more than just another songwriters collection of muses. It's a compellingly soulful, warm and inviting look into the heart of an artist at full bore. Truthful and soul bearing, yet engaging, communal and commercial.
His most recent tour, during the passed winter, took him through 14 countries in Europe including many shows with US Rails as well as a two-week tour with LIGHT OF DAY Europe with several of the best songwriters the US has to offer.
With a crusty, curmudgeonly, but loving take on the world around, Ben Arnold continues to reveal more of himself with every record and live performance. Always a different day, another mood and another view on the human condition. This is not an artist who has simply paid his dues. Ben Arnold is compelled to doing what he does, and does so with one of the most unique, if little-known voices in music today.